Apply for the CBN Empowerment for N-power Beneficiaries
The Main Purpose of NEXIT portal
To determine the suitability of the beneficiaries for the CBN affiliated programmes.
To help them select the different CBN support options.
Suitability is dependent on meeting the criteria and conditions set by the CBN for the said programmes.
The portal is now live and active
About the NEXIT CBN Empowerment | ELIGIBILITY
The NEXIT application portal is for exited N-Power beneficiaries
The portal is to enable exited N-Power beneficiaries benefit from CBN Empowerment Options.
Applicants will be required to provide additional information to determine their suitability for the various CBN intervention options.
Interested Beneficiaries are to proceed to login to the portal..
Steps to Apply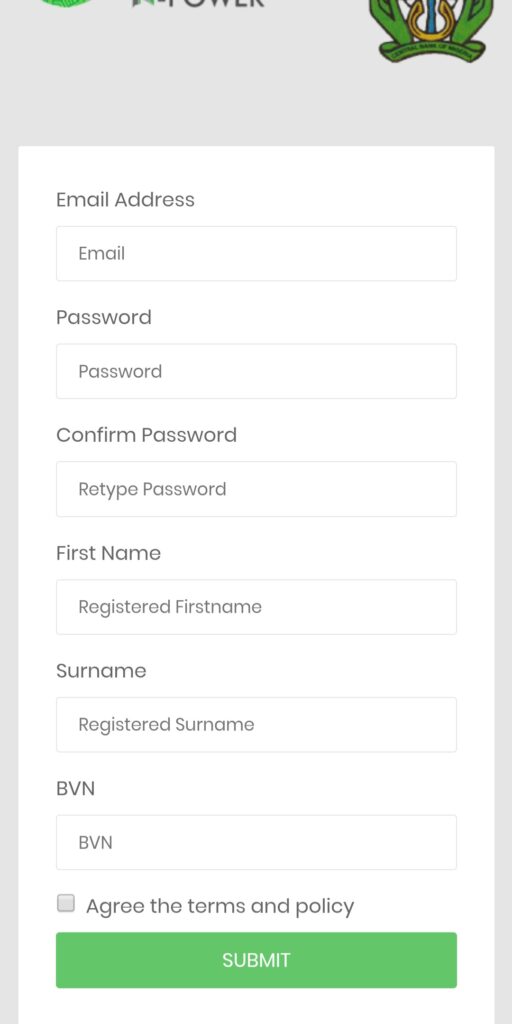 1. Login to the portal by clicking
2. For fresh registration, click

3. Fill in your email, password, names and BVN as show in the image below, then click the 'submit' button
4. Proceed to your email inbox for a link to confirm your email
5. Complete other information as required.
6. If you have already registered, just enter your email and password to login.
Always make sure to keep your login details safe. Good luck with the empowerment!
NEXIT Portal Verification or Sign Up Issues
We are now beginning to get feedback from people who have completed their NEXIT application on the portal. For those that have done the first phase of registration and waiting for verification email;
Login in to your mail
Check your inbox (check all folders) and locate a message with sender name 'Nexit Portal'
Open and read a message that read as shown in the image (below)
Nexit Verification Email on inbox
Simply click on 'Verify Email' and you will be taken to your dashboard where you'll update your records (you may be asked to login again).
Note: If you can't find the message in your inbox, we advice you try resending the verification message and wait patiently for it.
Please Drop Your Feedback In The Comment Box To Help Others As Well.